John's Alps Bike Travel 12 -Millstart
Pilarf On the road, Millstate and several lakes
September 11, 2019
Uh my original goal was Obervellach, but I couldn't go as much as the goal, so I stopped at Rangerdorf. Today you have to go to Villach, so you have to run as much as you can't go yesterday. A total of 105km.
After crossing the Gross Glocner Gosan Road, I slept tired. It seems that I did a lot of battering with Bar BeckQ.
Sleep well and woke up, so I went down to eat breakfast. Although it is assorted, it feels like it was made compared to the breakfast so far. I was only here and Flums, and I continued to sleep at a 3 -star 4 -star hotel.
I always eat it. Eat a little cereal and eat ham and vegetables. In fact, I don't eat peach well, so it's hard to remove it neatly.
Check out and come out. The attitude of the owner's uncle was more than when he first saw it yesterday. The men say that the men are very unfamiliar, but they feel a little in older uncles than young people. It seems to be a great man but is actually a warm man. Drag down the road to the dirt road in front of the hostel.
The weather is clear. Today is almost flat. maybe…
It runs straight through a few villages. There is one way in the valley, so there is nothing to check.
I passed OberVellach, which I thought as a lodging yesterday. The village was a little bigger and four -star hotels, but even though the health was a little recovered, it was too far to run so far.
Run while enjoying mountains and fields.
I followed the Möll River, a stream of water flowing from the Gross Glocryner, and a reservoir came out.
There is a building with a long pipe to the mountain. This building is a positive power plant where you can see this building several times on this trip to Austria. Electricity cannot be stored, but power plants cannot be stopped even in less electricity use. Therefore, it is a pumping power plant to pull the water to a high place with a pump when the electricity remains and turn the generator with the drop of water when the electricity is needed. It's a low -efficiency energy conversion method, but it's better to get rid of electricity. In our country, you can see pumping power plants at Yangyang and Gapyeong Homyeong Lake.
Passing through a village called Muhldorf, you can see the supermarket chain. After lunch time, I stop for a while and eat chocolate and sandwiches. When I sat down to eat, my uncle came to work in Croatia and sat opposite and asked. It is barely communicated as a book.
If you run a little, there is a place where the 106th Road 106 and the 100 Road from Lienz meet and become a big road. As soon as you go here, the cars ring a light horn. Ah … You've been wrong to the car -only road. He stops quickly, picks up a bicycle and runs over the grass forest. In Europe, cars do not horn the bicycle for no reason. If you listen to the horn sound, it's a good idea to avoid it for a while.
After running for a while, the bicycle is broken in an unwanted direction. The road next to it is uncomfortable because it is narrow and there is no shoulder, even in Europe. After that, I had no choice but to cross.
There is a fun advertisement, so I took a picture and sent it to Genie.
Suddenly the birds fly into the sky. I don't know if it's Musson, but the birds will have their own circumstances.
Bicycle paths stand out in many places, but it is a section where several bicycle paths overlap. This is also a Euro Bell from Berlin to Rome. You should follow the R number and follow it well. I have to go to Milstat, so I have to follow R2B, but I went back to the wrong way.
You can go directly to Villach, but we've decided to stop by Milstat, so you have to follow the cover of the R2B bike.
The R2B bicycle path leads to the alleys out of the big road.
Anyway, keep running in the direction of Millstatter See.
Arrived at Seeboden, the entrance to Millstart Lake. If the license is noticeably large, it's a good idea to follow it.
Finally arrived at Millstart Lake.
It is a quiet and pretty lake with the Little Mermaid statue.
Following the lake, there is a place like a dock where people are resting. I have to rest too.
The bicycle leans on 코인카지노 the rear tree and sits slowly on the dock side, and two couples next to them come with one ice cream concorn and sit down.
Suddenly, I screamed from the back and looked back at the tracking couple's ice cream and a long hair rising from the bottom of the deck. It's surprising.
This is all the actions of the learned animals because they throw food without thinking.
Now run along the bicycle road mark towards Millstart.
When the MILSTATT boundary sign appears, it arrived at Millstart. Hallstart is famous and close to the city, but Milstat is also beautiful enough. Rather, there are few tourists and quiet, so if you don't like people, you may be better than Hallstart.
At the end of Lake Millstart, I ignored the bicycle path mark and went to the number of lakes. Here, I saw a strange statue standing on the water, which symbolizes the story of the removal of the superstition of idolatry in the area that the lord of the Karinsian region, the Domisian region, was spread in the area. The local name itself, the region itself, means Thousand statue and means 1000 idols. For me, not a Christian, it seems that there is a bit of a bizarre statue in a beautiful lake.
It keeps running along the road, in fact, the direction of this Millstart Lake is a little bit of a way to go to Villach today. Going to Road 100 from Seeboden is a shortcut to Villach, but if you go back a little, it's not a good idea to see the wonderful lake.
Anyway, you can go to Villach, so keep running.
Meet the bike path at the end of the lake and follow. There is also a supermarket at the entrance of the bicycle path, so it is a necklace with a drink and rests for a while.
It passes through the neighborhood called Radenthein. The village is famous for the mountain of Garnet, a red jewel, and decorated the village with red light of Garnet.
The sunflower that blooms next to the road is ripe.
A little further, the lake came out again. It's a lake called FELDSEE.
A little further, there is also a lake called Afritzersee. Today is a lot of lakes and reservoirs ..
After passing through the village called TOBRING, a large rotary comes out. The big rotor is a gateway to two large lengths and enters Villach.
There are some sections that are not well packed, but they are worth attending.
There's something like a castle on the hillside, and it's called a zoo.
I go to this road well, but suddenly the construction section comes out. I have to go to this road, but it is completely blocked and constructed.
The detour is an uphill. It's hard, but it's hard.
Somehow, I joined the big road right away. Fortunately, it is a section with a bicycle path. V Illach is a traffic traffic that connects Alps, the eastern Austria, Italy, and Slovenia, and there are two large train stations and a lot of vehicle traffic. It's closer to Eastern Europe, so there's a lot of old and broken cars.
I came to Villach. There is a city center on the side of the Drava River, and there are also accommodations I have booked.
The Drava River is the tributary of the Donau River, which flows from the Alps of Italy and flows through Villach to the Donna River.
As soon as you cross the bridge, it is a big cathedral called Heiligenkreuz Kirche.
Go to the hotel you have booked. The entrance to the hotel is in the alley … Is it a proper hotel …
It is a proper hotel than I thought. When you ask about the bicycle storage place, it is completely given a bicycle -only warehouse key outside the building. Put the bicycle and check in.
It is a neat accommodation. I like drinking water as a welcome drink. The remaining water should be put in a bucket tomorrow.
Wash, change clothes, and go to the village. Masquet is right in front of the center, so it's easy to look around. However, even on weekdays, shops are almost close to the door.
Passing through the Villach City Hall, the traffic is closed, and the shops are lined up and the cathedral comes out again.
Look around the cathedral.
Austria is often in German, except for the necessary guides or signs. Non -ready travelers can hardly recognize.
I'm a non -smoker, but the stylish cigarettes are eye -catching.
There are also colorful dogs, and frog figures are gathered in shops like a cafe. There are also children's toys and souvenirs.
It is a Drava River that penetrates Villach. Crossing the river is no big deal, so it doesn't go over.
The back alley is also quiet. The same is true for alleys with bars and casinos.
I was going to have dinner in a decent place, but the restaurant called a famous steak house in this neighborhood was also closed. In fact, I want to eat hot broth today.
Eventually returned to the hotel and entered the restaurant on the first floor of the hotel. When I went to store my bicycle, I looked through the menu, but I wanted to come here without Tapel Spitz. It is the first floor of the hotel, but it is a different shop that has nothing to do with the hotel. If you sit in the store, first glass of beer!
Oh ~ Tapel Spitz, I didn't expect it, but the composition was great and very delicious. I wanted to eat once again before I left Austria, but I'm satisfied.
The bottom end of Austria usually talks about Gratz, but the end of the Austrian Alps is called Villach. In this way, Austrian Alps crossed each other in East and arrived at Villach.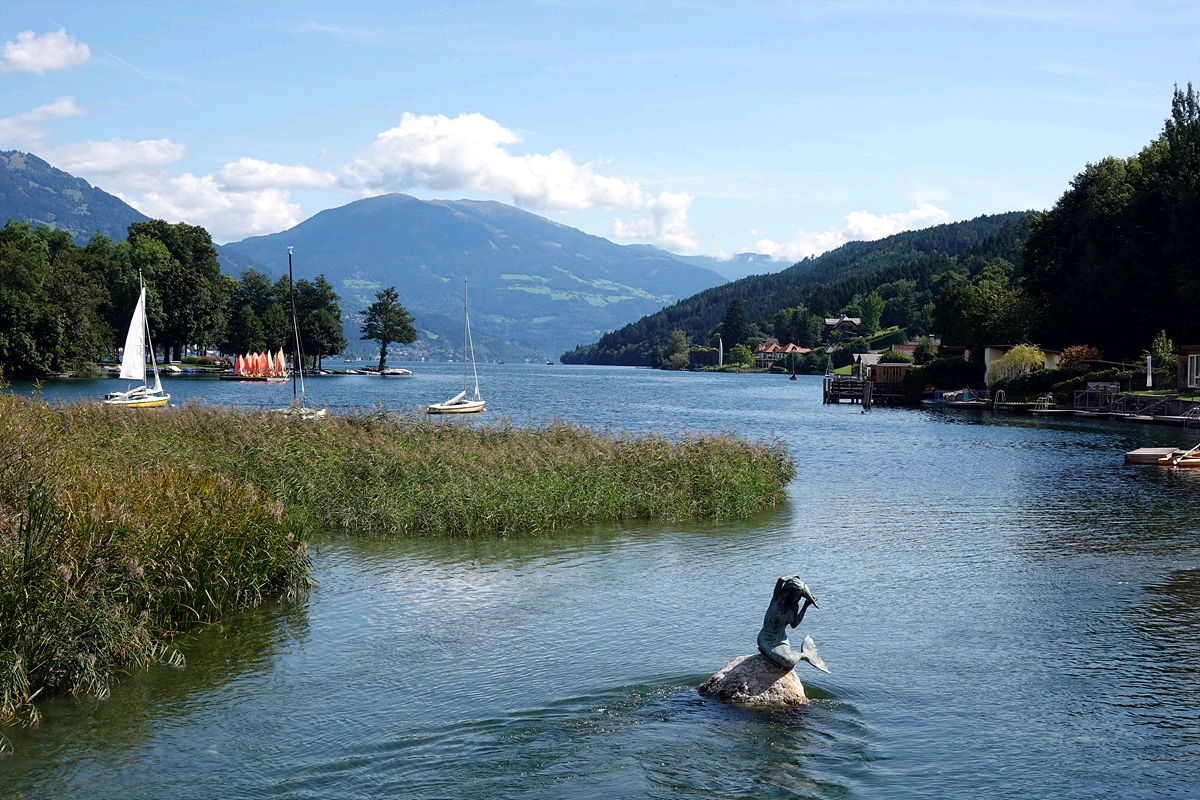 This is the last day of Macau in September.
So far, it's a little plus, so if you return without playing today, you can confirm the win …
I can't do that.
Oh, I feel like I heard this phrase somewhere …
Same as last time.
Yeah, last time, all the wins were swallowed here and fell down.
That said, I can't stop.
As it is, until the end.
Trying in the morning Ichi
B I 9 a 10
P dealer 4 9 pictures
I lost my luck as last time.
Well, maybe it's bad …
No, okay!
Last time, the BJ table was closed and I was killed at the next casino.
Today, I can hit BJ in a good place as it is, so there should be no problem!
So, the final battle started in Win Palace.
Then …
Win!
Although the dealer barst mode does not enter, the chip tower has grown steadily.
After all compatibility? ? ?
If you keep riding on the tone, you will lose more and the chips will decrease as if the god of luck is saying, "Let's do that much."
It's a good time, so I decided to settle down and 바둑이게임사이트 play with the slot until time.
There was a Tekken casino slot that I often saw in Japanese pachislot.
I played a little, but it was not particularly exciting.
It's time, and after all, the winner up to yesterday (only a little) is piled up, and it is successfully poured! ! !
This time, Win Palace and Venetian BJ looked good.
I played for the last four days, satisfied, and went home to Shanghai.
next···
Hufufufufufufufufufufu